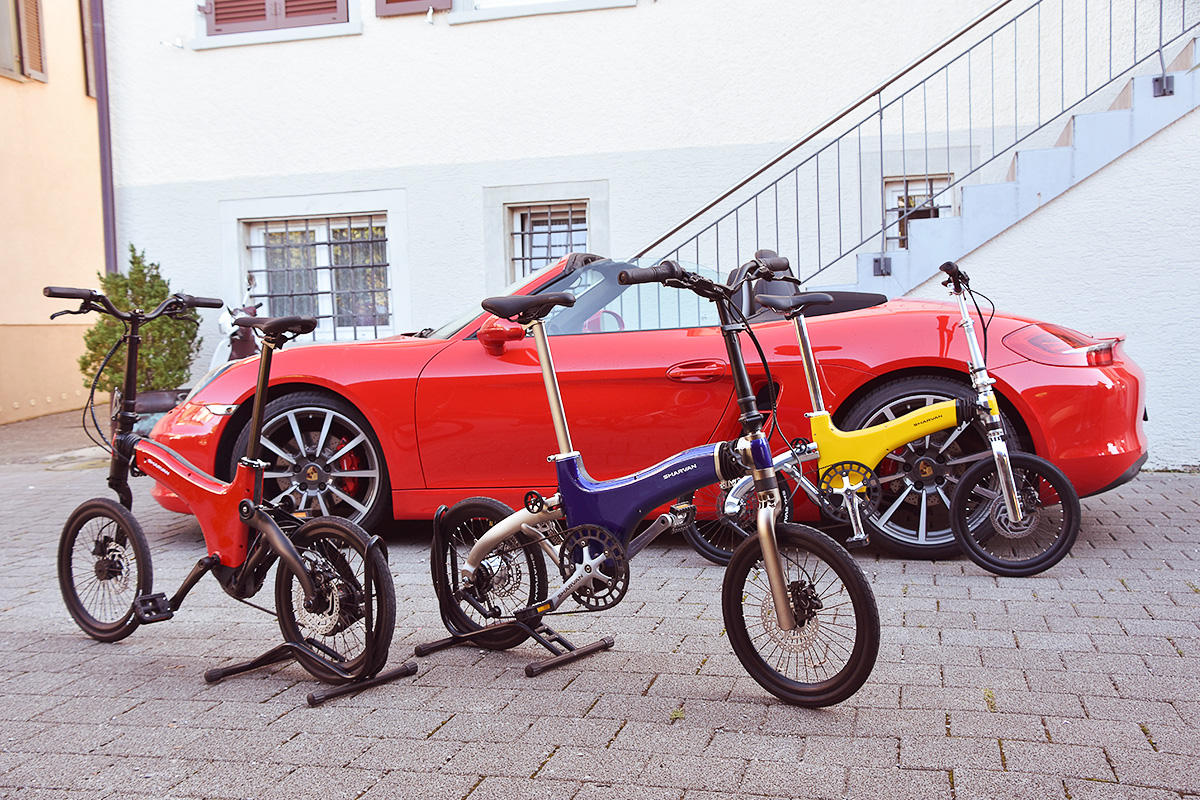 23 Apr

Sharvan Growing Foldable Ebike for Adults and Kids is in the making!

Sharvan folding bike with adjustable handlebars and pull-out frame will comfortably carry riders of different ages, weights, and heights. The whole family can share one, cause the bike frame adapts to a person driving it! This bikes premier was yesterday on Eurobike show 2019.

The composite bicycle frame is made with an injection molding process. Polyamide and carbon frame allows better damping thanks to its special inner ribbing.

The Sharvan foldable bike uses Belt (Contitech) drive for pedaling and up to 11- speed gears hub in the back of the rear wheel. Ebike version is in the making, and we think that this Slovakian company will make a nice name for themselves if they put a mid-drive option in this bike configuration!